Habitat for Humanity and ShelterBox join forces to support the people of Haiti
Press release
LES CAYES, Haiti (October 1, 2021) – Habitat for Humanity and ShelterBox have begun distributing emergency shelters to communities that lost their homes following the 7.2 magnitude earthquake that recently struck southwestern Haiti.
The earthquake destroyed almost 53,000 homes and severely damaged another 77,000. People who lost their homes were left exposed to the open air, with little privacy or protection from bad weather and other threats.
Habitat for Humanity and ShelterBox, in close coordination with the government and local authorities, distribute the temporary shelter kits in the most affected communities. These consist of tarps, tools, fixings, thermal blankets, solar lamps, kitchen sets, mats, mosquito nets and water carriers, among others. 
For the alliance, ShelterBox is responsible for supplying emergency shelters, as well as providing training and technical support to beneficiary families that require it. For its part, Habitat for Humanity uses its experience in Haiti and strong local connections to direct and monitor distributions, while identifying housing needs in communities.
Jean Frenel Tham, National Director of Habitat for Humanity Haiti explains that quality materials for the construction of shelters in the country are scarce. "We are faced with an absolutely urgent need here in Haiti. Many families whose houses are still standing are choosing to sleep outdoors for fear that their damaged homes will eventually collapse. Working together, Habitat and ShelterBox will quickly achieve to get more families back on their feet, so they can start rebuilding entire homes and communities", declares Frenel.
"Providing vital emergency shelter assistance to families in need after an earthquake helps ensure that much-needed resources are available for the initial emergency response. In addition to emergency shelter kits and repairs, this alliance will also help lay the foundation for subsequent recovery and reconstruction. Haitian families deserve a place to call home. Habitat for Humanity has been a valuable and reliable partner for many years. We know that by working together, we will make the biggest difference for people who need help", says Alice Jefferson, ShelterBox spokesperson.
ShelterBox has worked in response to several disasters in Haiti, including the devastating earthquake in 2010 and Hurricane Matthew in 2016. In 2010, ShelterBox provided shelter to 140,000 people, the organization's largest response to date, outside of the long-running conflict in Syria.
Habitat for Humanity has been working in Haiti since 1984. The organization also helped rebuild and rehabilitate communities devastated by the 2010 earthquake. In the aftermath of Hurricane Matthew five years ago, Habitat worked with families to build or repair more than 1,800 homes. The first evaluations after the August earthquake indicate that approximately 98% of these do not present significant damage and are safe.
Habitat and ShelterBox have worked together in disaster responses around the world, from India and Malawi to the Dominican Republic, Honduras and Paraguay.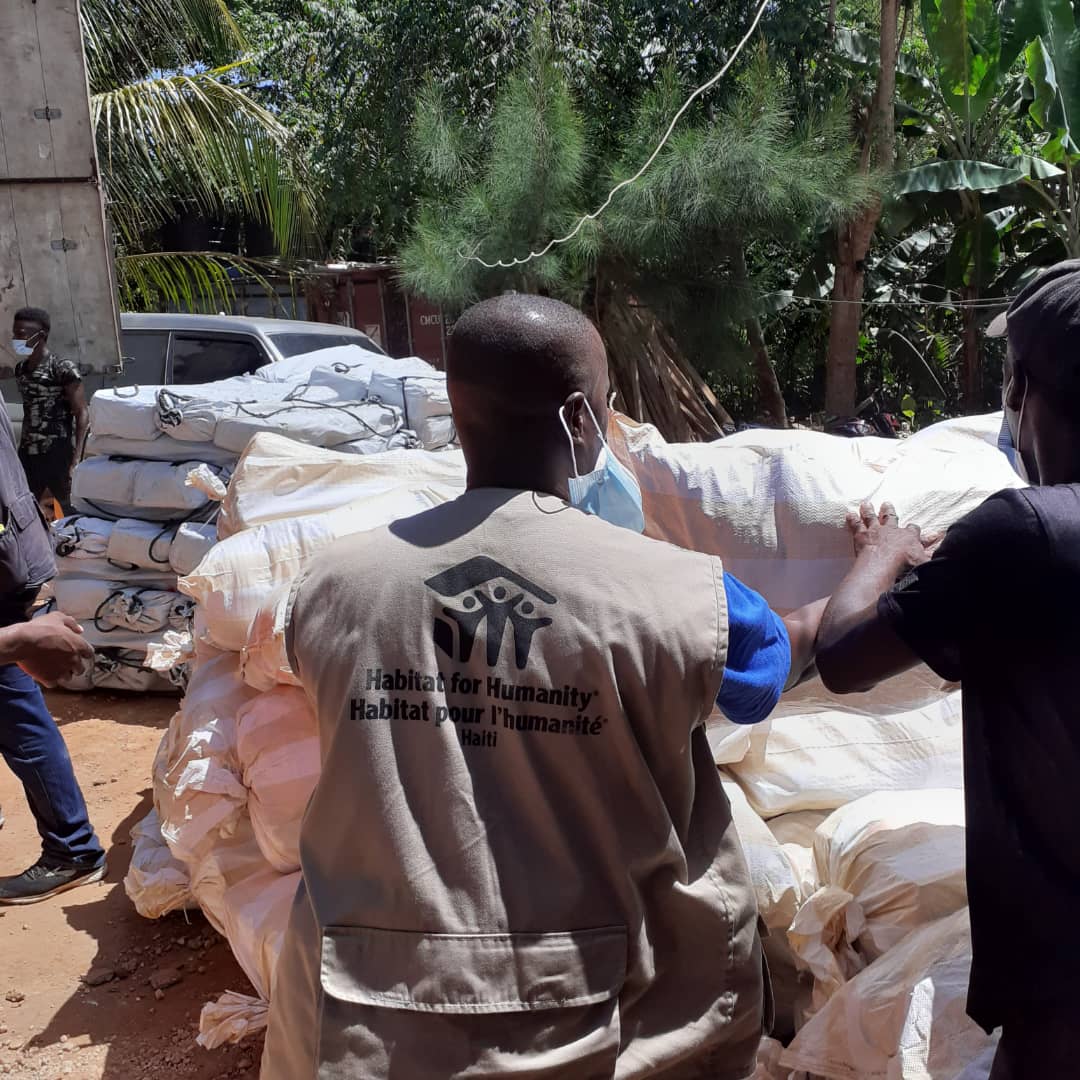 Contact for more information or interviews:
Sofía Trejos, strejos@habitat.org, (+506) 8704 2199. PR and Content Manager,
Habitat for Humanity in Latin America and the Caribbean.
About Habitat for Humanity
Driven by the vision that every person deserves a decent place to live, Habitat for Humanity started in 1976 as a grassroots Christian movement on a community farm in South Georgia, US. The housing organization has since grown to become a global NGO focused on affordable housing, serving local communities in all 50 states in the U.S. and in more than 70 countries. Since the organization was founded in 1976, its work has impacted more than 35 million people in more than 70 countries. In fiscal year 2020, Habitat helped improve conditions housing of more than 5.9 million people around the world. Through housing, we empower people. For more information visit https://www.habitat.org/lac-es.
About ShelterBox
ShelterBox provides emergency shelters and other essential items to families who have lost their homes in disasters. With operational headquarters in Cornwall, UK, the charity also has with 15 affiliated organizations around the world. ShelterBox has been the partner of the Disaster Relief project of the Rotary International since 2012. For more information visit www.shelterbox.org.