At Habitat for Humanity Argentina we develop cycles of educational workshops that have value for themselves. We conceive them as a fundamental tool to provide to the families for whom we work. They are, in turn, part of the strategies to transform people's lives and achieve adequate and sustainable housing.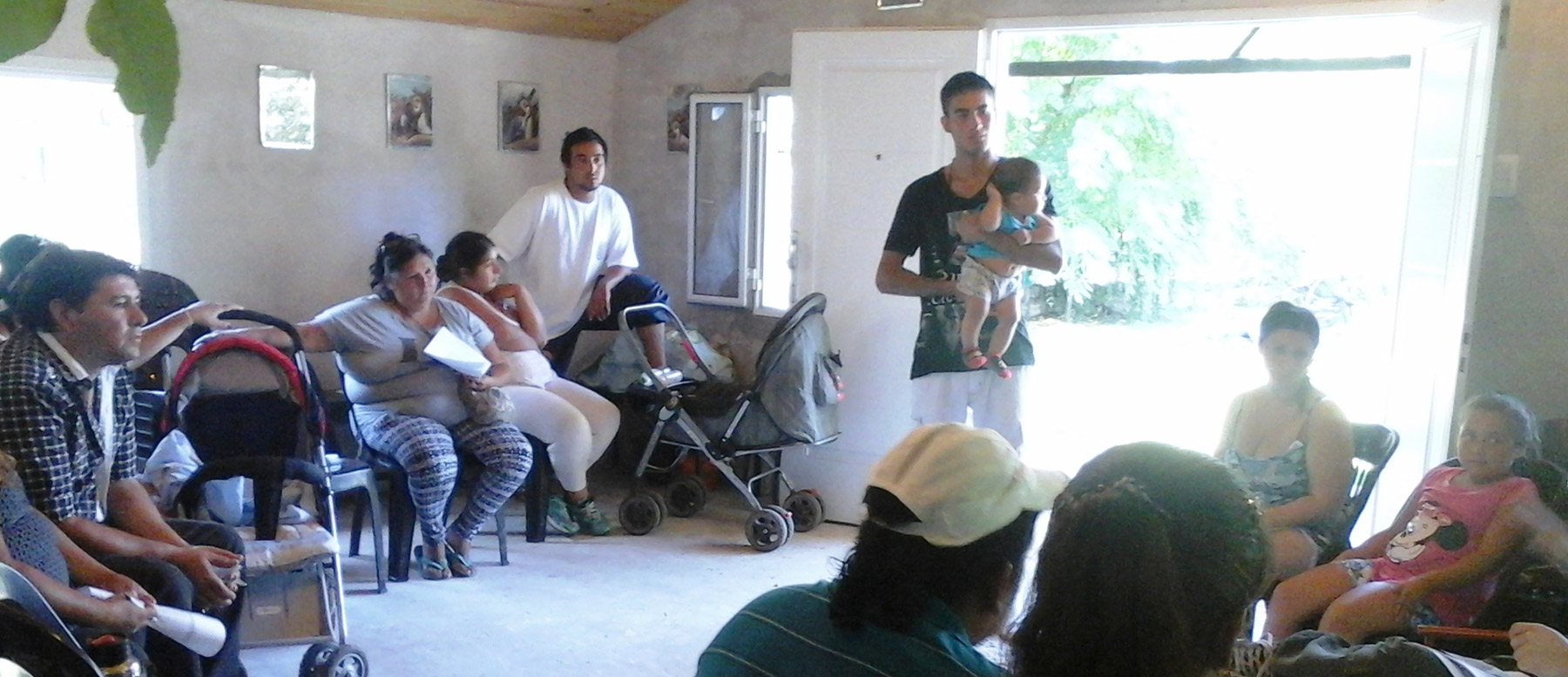 Adaptation to the situation of social distancing:
Faced with the emergency situation produced by the pandemic, it became clear once again, but now more seriously, how essential housing is to preserve health and life.
Through a change in the methodology, the contents of the specific health and housing workshops were adapted to virtual tools, reinforcing everything related to hygiene, mitigation of the contagion of Covid19 and dengue. It also includes everything related to issues related to coexistence. It is expected that the participants will be able to make changes and improvements in their homes, for which a personalized monitoring of the learning and application process is contemplated through WhatsApp groups.
This methodology allows us to reach any part of the country, so we articulate with different actors and complement efforts to improve the effectiveness of actions.
In the need to make this accelerated change, we saw a great opportunity: to favor digital inclusion to some extent, so that more people can use the cell phone also to learn and apply knowledge about how through housing it is possible to preserve the Health.
A deeper and lasting change:
Training in specific topics supports, in many cases, self-management. In these cases, in which people and their own knowledge are involved in a leading way, it seeks to generate a commitment oriented to the care and conservation of the works carried out.
The training cycles that are developed within the framework of community work have several objectives:
Train on specific issues of adequate housing and everything related to it, both in the constructive and intangible aspects.

Provide spaces for exchange and participation that give rise to the understanding of the changes that a change of residence means.

Facilitate a participatory diagnosis on the housing conditions of the locality.

Facilitate decision-making in the community about a community infrastructure necessary for the neighborhood, to be built or improved.
General purposes of the workshop cycles:
Create an appropriate space for learning and growth.

Promote family projection and sustainable changes, emphasizing that –even in contexts of uncertainty and restrictions- there are margins for action.

Promote confidence and motivation to undertake or improve housing and life projects.

Strengthen planning, organization and communication skills that can be applicable to various areas.

Stimulate processes of reflection and analysis of one's own reality, making visible possibilities and options to improve the housing situation.

Promote solidarity and mutual help ties between neighbors.

Generate a level of knowledge and mutual trust between the participants and Habitat for Humanity Argentina, recognizing their values ​​and way of working.