First Seed House in Bahía Blanca
In 2015 the Dow Chemical Company supported the Buenos Aires Neighborhood Development project through sponsorship of a Seed House along with the collaboration of 36 of its employees who participated as volunteers in the construction.
Following this first construction project, Dow committed to extend its partnership with Hábitat para la Humanidad Argentina, this time with a development project in Ingeniero White, Bahía Blanca (Buenos Aires Province) where the Dow plant is located and where Dow maintains a strong commitment to the community.
One year after beginning work in Bahía Blanca, the first self-constructed Casa Semilla in the area was nearly completed for the family of Silvana, Nicolás and their two children, who participated alongside the Dow team throughout the construction process with determination and perseverance.
During this time, the Dow team worked closely with local organizations, neighbors, and a huge collaboration of Dow volunteers, who participated in every construction. Furthermore, the technical information campaign on Healthy Housing, in which workshops were given on Housing Care and Family Economics, Land Use and Land Regularization, and Housing Self-construction, reached almost 300 families.
The work continues with a community improvement project chosen by way of a neighborhood participatory process, in which the community identified the need for an expansion of a local retirement center that is already underway.
The Bahía Blanca Neighborhood Development Project opened the door for Global Village volunteers to also build in that locality, and the first group of volunteers, coming from the United States, traveled to Ingeniero White last September.
For the coming year, in addition to building another house, Dow and Hábitat para la Humanidad Argentina plan to make repairs to 40 homes in Ingeniero White. Beyond the structural improvements being made to homes in the neighborhood, we continue to believe that the most important aspects being built in the community are strength, autonomy and a network of support and affection among families, institutions and volunteers, which translates into more adequate housing opportunities for those in need.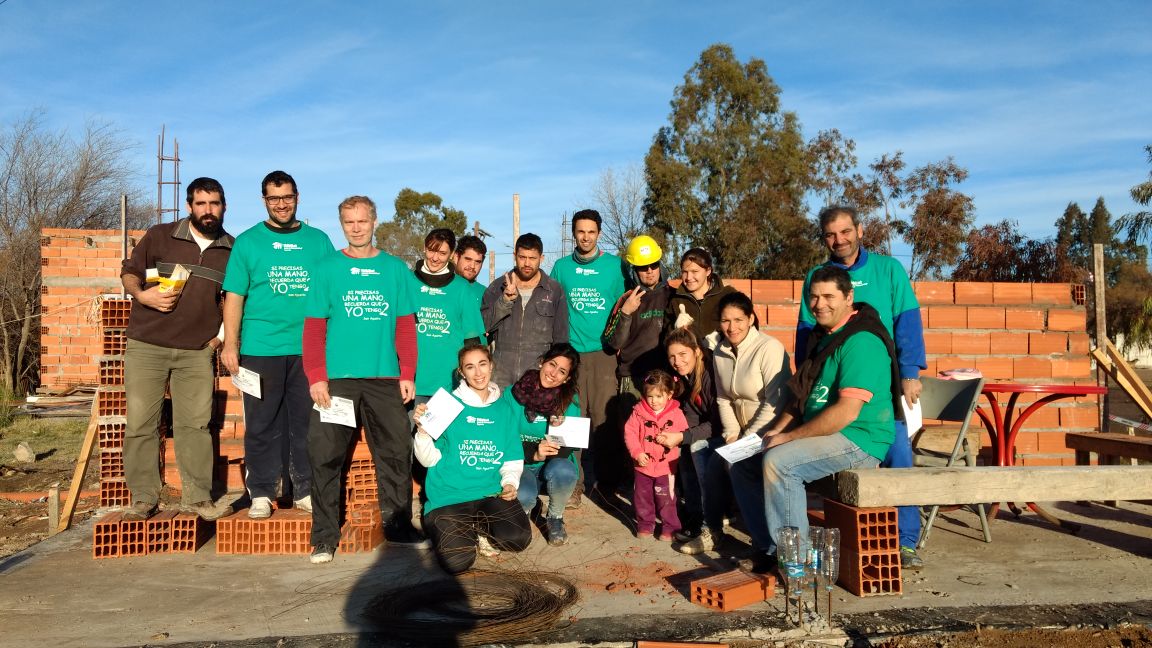 Construction Materials Fair in Los Ceibos Neighborhood
On September 16 in the "Canchita de la 204" of Los Ceibos neighborhood, the first Construction Materials Fair took place, designed as an opportunity for training and community development for all community members interested in participating.
Approximately 100 individuals and 60 families were trained in Domestic Electric Risk Reduction and Healthy Housing Maintenance workshpos. Along with participating in one of these workshops, the families received a kit filled with home improvement or home care products.
This is the first housing fair of many more planned for the future, which will include partnerships with companies that can sell materials at cost as well as offer training sessions on housing installations and self-construction.
We thank the volunteers for all of their help and we also thank the neighbors for their participation. The enthusiastic response and interest we received has set the tone for future housing fairs.
 
Hábitat para la Humanidad Argentina Participates in Labs
From September 12 to 16, we participated in the international event «Social Function of Cities and Alternative Models of Real Estate Property», which was held in the city of São Paulo, Brazil. The purpose of the event was to provide information on potential alternatives to private property expansion policies by presenting international cases and discussing recent initiatives to develop new alternatives.
This Lab is motivated by the need to exchange knowledge to advance in a more inclusive, affordable and sustainable manner at the Latin American level urban land generation and densification policies, utilization of public and private idle/underutilized properties and collective properties, cooperatives and alternative models of ownership.
This discussion circuit is framed in several strategic processes in progress in the region. The «Housing Laboratories» process is being inserted into the framework of an emerging collaborative initiative in Latin America, the Urban Housing Practitioners Hub, the importance of which has been recognized in the MINURVI Assembly Declaration as a platform for the exchange of knowledge, the generation of a critical mass and the promotion of innovation in the region.
Access to land for housing, different forms of secure ownership, and resilience, all from a gender-focused perspective, are issues of public policy that Hábitat para la Humanidad Internacional región América Latina y Caribe is working to influence within the framework of the Safe Soil Campaign through multi-actor dialogue, knowledge, innovation, and capacity-building by implementing various collaborative strategies including «Knowledge Labs.»
The Latin American and Caribbean Regional Action Plan on Cities and Human Settlements 2016-2036 (PAR), which seeks to be the strategic policy and governance framework for the region, is moving towards accomplishing goals of sustainable urbanization, and inclusive, secure, resilient and sustainable cities.
Finally, it seeks to contribute to the achievement of the Sustainable Development Objectives.
The Lab was developed during Thematic Dialogues with authorities, experts and social leaders in sessions open to the public and in technical assistance laboratories, with a view towards generating concrete and specific contributions based on a demand for policy design or additional government programs. In this context, the case presented by Hábitat para la Humanidad Argentina was analyzed, which seeks to combine available urban housing with fair rent policies, thereby seeking to unite the two problems by recycling existing properties while at the same time diminishing the risk caused by uninhabited properties and providing more opportunities for families that currently find themselves in inadequate housing.
The rich debate on the proposal constitutes a fundamental tool for the development of the project in Argentina.
+ Info: www.suelourbano.org | suelourbano@habitat.org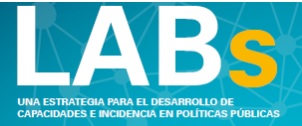 Silvana (28) and Nicolás (26) have known each other since they were children growing up in the neighborhood of El Saladero, Bahía Blanca (Buenos Aires province). They have been together since 2009, but lived apart until a year after the arrival of their first daughter, Mia, who is now 9 years old. Since that time they have lived together as a family and are currently expecting a new baby.
Some time ago the family moved to a small house on a plot of land they bought a few years earlier. Due to a lack of personal funds, building a home proved to be a challenge, but little by little their savings grew and they were able to build a one-room house which now provides them a place to sleep, eat and cook.
Silvana and Nicolás live in Bahía Blanca, where Silvana is a housewife and Nicolás works in construction.
The family approached HPHA when they started working in Bahía Blanca, and participated in all the HPHA-required workshops prior to applying for a Casa Semilla (Seed House), which were offered at the community retirement center where Silvana's father is a resident.
In March 2017, Silvana and Nicolás were selected to build the first Casa Semilla that HPHA implemented in Bahia Blanca in partnership with the Dow Chemical Company. Once they move into their new home, Silvana and Nicolás plan to transform the house where they currently live into a local haird salon.
Silvana and Nicolás have been well-known members of the community since childhood, and have been the beneficiaries of parents, siblings and grandparents ready to help them with the construction of their new home. The hospitality and support offered by the community from the very beginning has impressed local and foreign volunteers alike, who hope to see the house finished soon and the family of Silvana and Nicolás living safely within it.