March 8th – International Women's Day 
Today, we celebrate the women of the world and we thank all the women who are the heads of their households that have partnered with Habitat to build strength, stability and self-reliance for themselves and their families.
According to the U.N. Women, more than 50 percent of urban women and girls in developing countries live without durable housing or a sufficient living area. When women have access to affordable and adequate housing, it can open doors to better work, increased income and greater independence.
Studies have shown that women with increased secure rights to land have an increased ability to travel to the market, health center and places outside of the community including work outside the home.
Women with strong property and inheritance rights have been shown to earn up to 3.8 times more income.
Where women's property and inheritance rights are stronger, women's individual savings are up to 35 percent greater.
Gender-inclusive land policies are fundamental for women's empowerment, and for broader family food security, children's health and economic gains. Children whose mothers own land are up to 33 percent less likely to be severely underweight and 10 percent less likely to be sick.
Families where women own land devote more of their budget to education.
Globally it is estimated that up to 70 percent of women will face gender-based violence in their lifetimes, however women who own land are up to 8 times less likely to experience domestic violence.
Building Big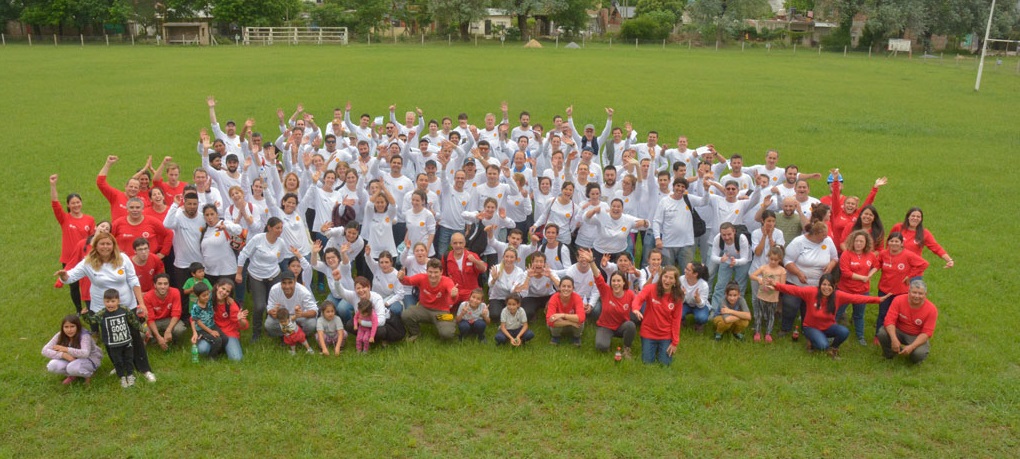 On 13th November we hosted the largest Team Build in our history: 105 volunteers from Shell. Six families in Los Ceibos building their Seed Houses recevied a very welcome boost. Despite the rain on the previous day, volunteers and families were up bright and early to face what was to be a very successful build. The Beromama Rugby Club once again allowed us to enjoy their spacious grounds.
"You can see in their eyes the excitement as they progress, and that is priceless"  Shell Volunteer
"It is so lovely to see people you have never met so keen to help.  Their joy gives us strength" Family
Too good to be true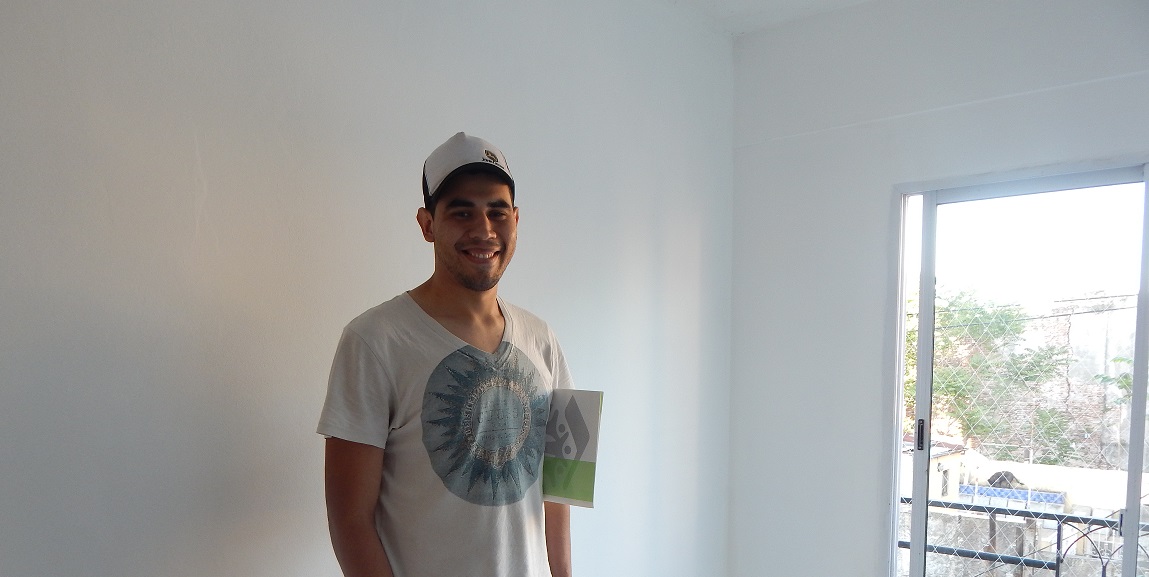 In 2018 one of the first tenants, Carlos, completed his "step out of informality" as he left the building to rent formally elsewhere.
Carlos remembers his surprise when he first came across Hábitat para la Humanidad Argentina as he had not come across another organization interested in helping him rent formally.  He especially appreciates what he learned in the workshops, to be able to understand a Rental Contract and know his rights and responsabilities.  "I am so grateful for the 2 years of peace you gave me. It changed my life. I could sleep better, rest better".  Before the end o his contract, he started looking for a new apartment.  An aunt recommended him to the owner of a flat, and he was able to sign the contract.
He left Estela de Esperanzas with no outstanding payments, and painted the apartment to leave it in perfect conditions for the next tenant.
Why I support HPHA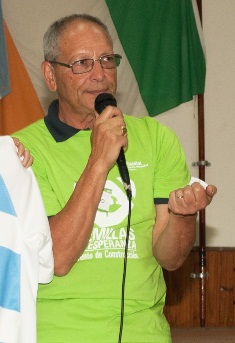 In 2013, I volunteered with Hábitat para la Humanidad Argentina for 3 months and had the opportunity to learn the way in which the organization works and be in touch with my roots (I am Argentinean, but I have lived in the US since I was 13).  During this experience, I witnessed how volunteers like me, through HPHA, were able to help a family in need of adequate housing to help themselves, as they were the main actors. Nowadays, I still support the organization every time I travel to Argentina and through a monthly donation that helps many families achieve their dreams.
Alberto Gurevich
Donor and volunteer