When the young become involved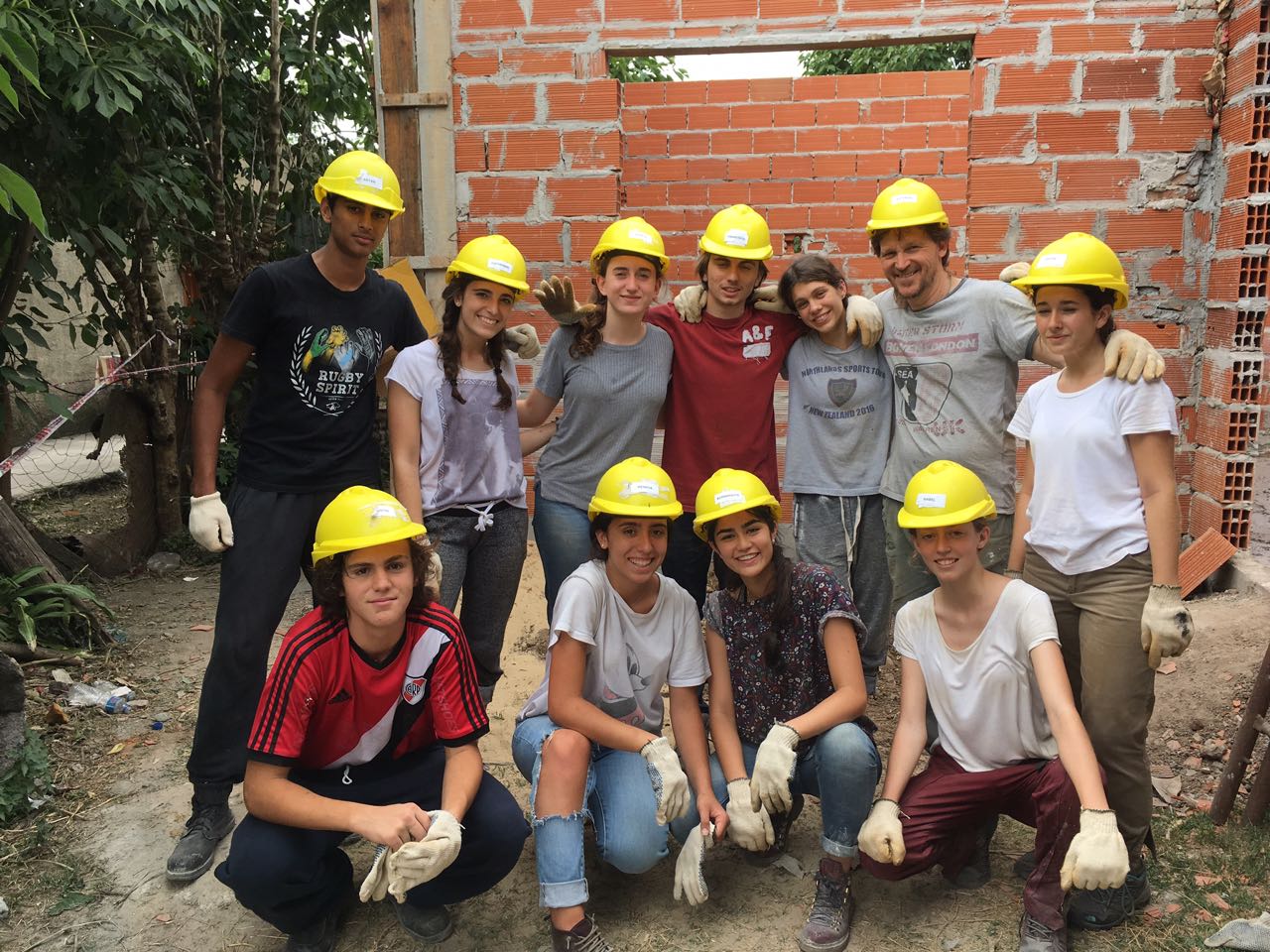 Our vision is of a world where everyone has access to a decent place to live. This vision encourages people to take action and become involved in the housing cause in different ways.
Meeting young people of school age who take this responsibility so seriously is moving. This is the case of Northlands School, where students have been supporting HPHA passionately for two consecutive years.
In the framework of the CAS (Creativity, Activity and Service) school activity and with great commitment, different volunteering, awareness and fundraising activities are organized every year. These activities are headed by 11th grade students with the supervision and assistance both of their teachers and of HPHA. In 2018, more than 30 young students took part in a Volunteers Day activity  and raised 100,000 pesos. 
Northlands School was founded in 1920. It is located in the Northern Suburbs of Buenos Aires Province. The school motto "Friendship and service" is the spirit that guides them to help families with housing needs.
The role played by these students in their school community and in their families is what matters most. They raise awareness of the need for decent housing, managing the resources they have and making their best effort to help those who, in Valen's words, want to see their dream of a house that gives them stability and strength come true.
"To round up this project, we took part in the construction of two houses in González Catán, La Matanza. I personally believe that it was an incredible experience for many reasons. One of them was the possibility of getting to know something new: from the organization and the work they do, to a completely different reality. A reality of my own country and that I had read and heard about, but that has a completely different effect when seen first hand. As I mentioned before, I believe that we live in a world where, even if we know what is going on, we don't feel it as it really is. Another reason was the chance to meet the families who received us so warmly. This is what makes one feel that it was worth the effort to be there and help them make their dream come true."
Valen, volunteer from the Northlands School – Olivos
Source: Instagram
Fernanda and Javier: "See to believe"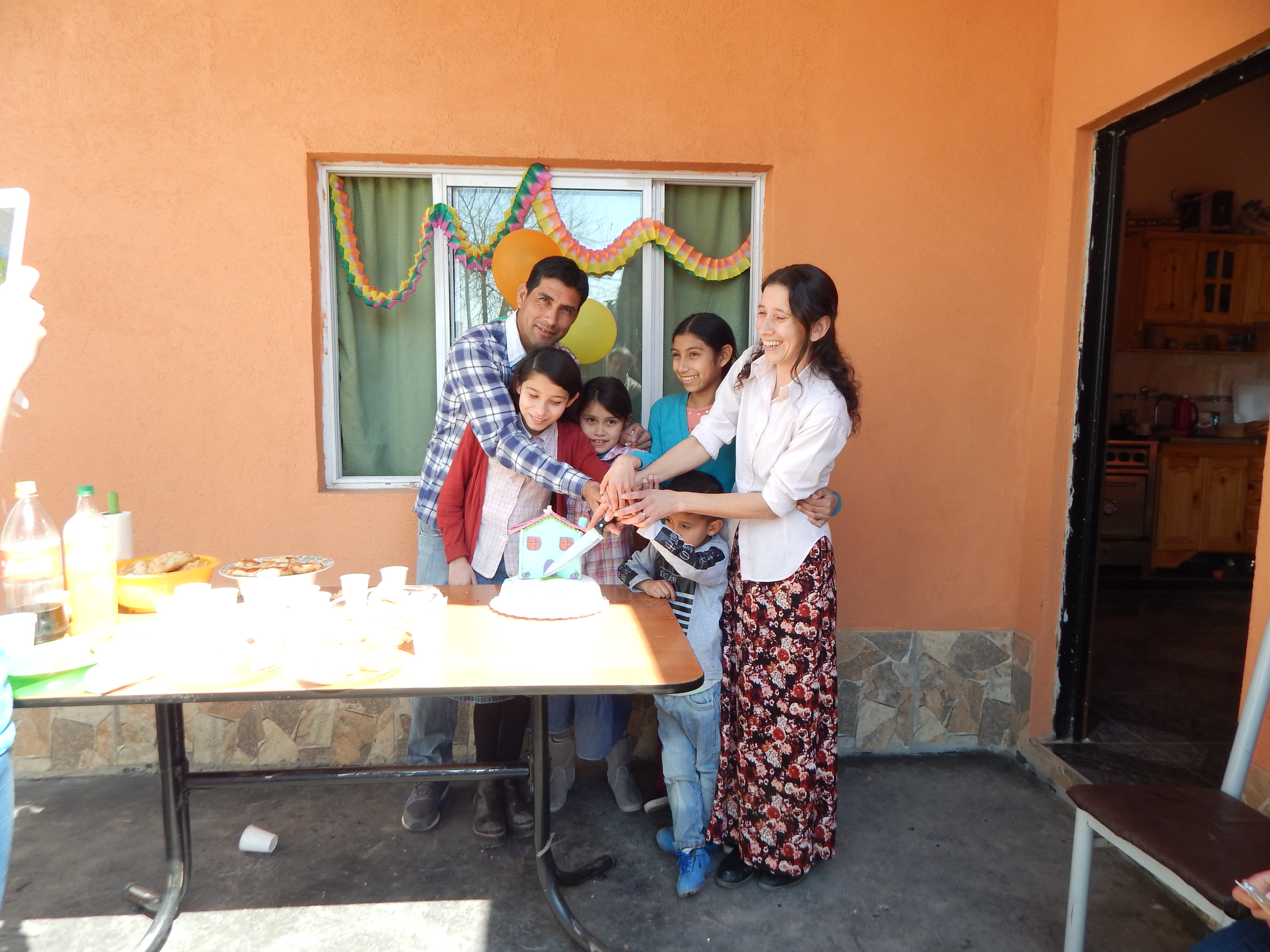 The first thing you will hear from this couple when they tell you their housing story involves job changes, health issues and the loss of people close to them. They have been together for more than 20 years and have 4 children. In spite of their "tough adolescence", they agree on the fact that they were able to come through every hardship thanks to their Faith, inner strength and mutual support. Part of those problems had to do with their land and a house with humidity problems. As Fernanda describes: "It would rain through the ceiling. I used to cry because I wanted a change but I couldn't get it. I dreamt about fixing the ceiling, painting, placing ceramics, but I never thought I could get my very own house."
Their story with HPHA begins the day a member of our team visited them at their home to invite them to the Home Economy workshop. Without any expectations, they decided to give it a try. Javier's mother had just passed away and they were quite disheartened. Still, they took turns and completed the workshop, as it was a prerequisite to apply for their own Seed House.
They remember how traumatic it was for them to complete the income and expenditure chart: "When we saw how much money came in and how much we spent, we said: we won't get it, we spend more than we earn, we have no money left whatsoever." But they now know that this also helped them: they learnt how to differentiate those expenses that were not important in order to save and manage their resources better.
Once the financing for their house was approved, a new stage began: the building process. Seeing his home grow stage by stage was a great challenge for Javier, who is a bricklayer, when it came to having enough patience to achieve the pace planned for the construction. They managed their loan perfectly: they advanced faster than expected, they searched for good prices and were able to add details to the house that were not planned.
The strength and drive transmitted by the volunteers, especially those from the P&G, were key to this story: "That's how we learnt… in every stage, with every volunteer that we got to know and share our life with." They have fond memories of the Global Village volunteers: "In four days and a half they dug a rebarred, they placed the wood and finished the foundation stage. This encouraged the whole family to take part in different building tasks."
Today, they are expecting another child and live in the house they had once dreamt about. Fernanda claims: "You may not believe it, but I have always dreamt of having a house with a bathtub and a garden. We enjoy every little thing: the heating, the natural gas, the water heater, everything. It is all new for us and it is pure joy."
The wait is over for two families
Hábitat para la Humanidad Argentina has been working for almost 10 years to ensure that renting becomes a safe and possible way of accessing a decent house in the city, especially for those who are excluded because they cannot meet the formal requirements of the rental market. In April, two families moved into the Estela de Esperanzas building: we congratulate them for their perseverance in their search for solutions and we hope that this experience allows them to become even more empowered so as to improve their chances to get other houses in the future.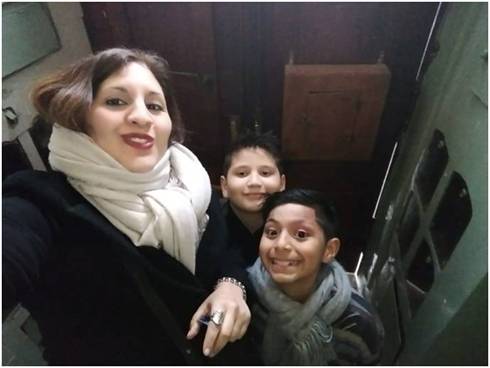 Flavia works as an office clerk at a company. She and her two sons, Juan Ignacio and Tobías, had been hoping for a place to live on their own, as they had shared a house with her mother, siblings and nephews for a long time.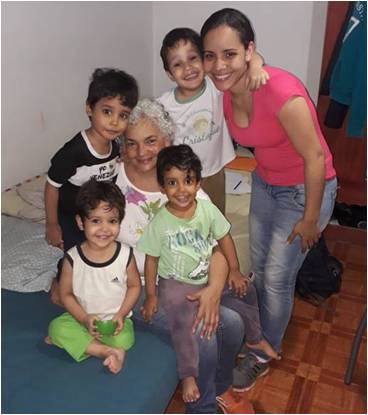 Daniela used to live in a hotel in Constitución with her mother Elsis and her four sons: José Antonio and Luis (twins), Oscar and Adrián. Today, Elsis is undertaking a sewing venture with a friend, while Daniela works at Customs and studies at the same time.
Why I support HPHA

From the moment I heard about HPHA, I felt that every bit of help was key to change lives by providing something so necessary and, at the same time, so hard to get for some people in our country – such as a decent place to live, to grow as a family, to develop our own abilities and to aspire to build a community. That is why, when my 50th birthday was approaching, I did not hesitate to ask my friends to donate to HPHA instead of giving me presents. In this way, they could help me make my dream of granting people access to their own houses come true. They were all keen to join in and, at the same time, thankful for the opportunity. It showed us that, even during hard times, it is important not to give up and to find ways to support this cause, which will in turn fill our hearts every day.
Laura Pelizzatti | Donor